An office space has to be both esthetical and functional. This requires us to adapt the area in all aspects important for us to work effectively.
Normally an open plan office consists of one large space where different work-related tasks have to be performed. But for certain scenarios it is desirable to have different independent parts where several tasks can be carried out simultaneously. The perfect solution for this is the use of office pods, with which you can create a room in a room with the necessary privacy.
Find your Ideal Office Pod at Design Hub Store
Finished with our customised furniture and adapted to your needs our office pods are ideal to create independent sections within your desired office design. Our team in the store can explain to you the options and role the pods can play in structuring your office with all available elements. They are happy to assist you to find the best solution for your space.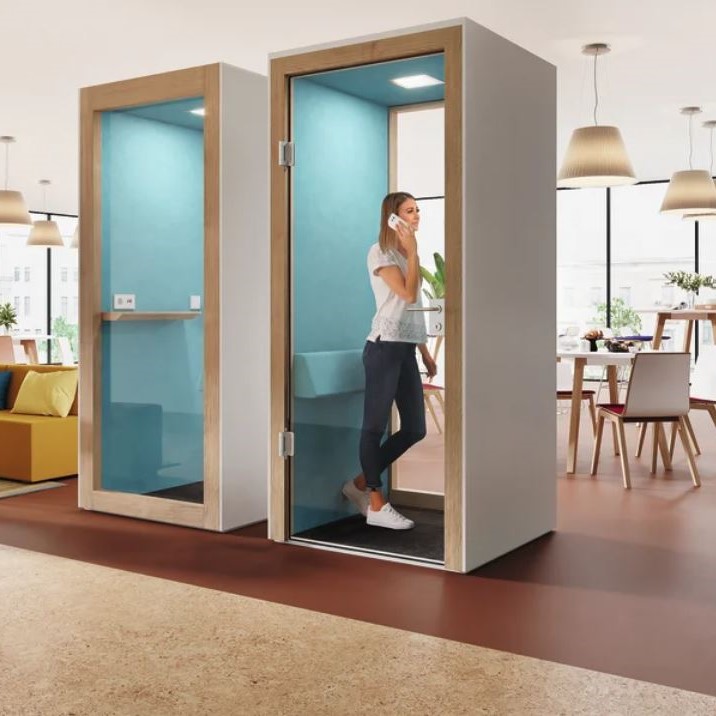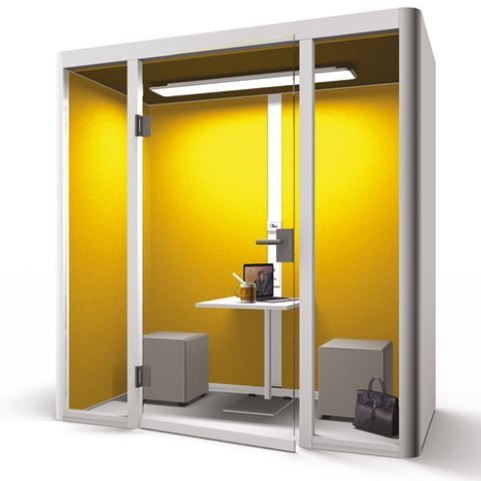 Advantages of Office Pods
The proven German quality office pods of our supplier König-Neurath are innovative and meet the most modern requirements. By creating a room in a room, or even several rooms in one space they are highly effective room systems and dividers. They present enclosed spaces and shields for noise and distractions in open office layouts. Among its biggest advantages is the acoustic protection and creation of the required privacy.
Cutting edge in the field of functionality and mechanics, our self-contained pods are ideal to concentrate, discuss and to grant privacy. Due to their sound absorbing feature they are well suited for conference calls and meetings.
The various kinds of pods are also known as room-in room, phone booth, meeting pods, office booth, quiet zone, privacy room, isolation room or soundproof booth. This extensive list of names already shows the multiple functions and diversity of use.
We offer different versions that can be placed in an open plan office space and taken along when you have to move. Either single booths like phone booths, double booths or even a full board room can be built as a glass block with its own AC and customised seating.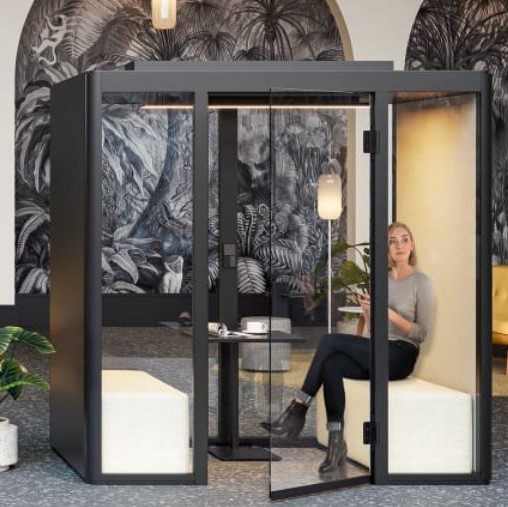 For more information about office pods contact us now or visit us in our Store and Showroom.