Who wouldn't wish to have an office that is unique and stands out from the crowd? Placing a distinctive wall or ceiling influences the perception of a space, visually and emotionally. By giving one surface a different texture, color or detail, you can change the feeling and character of a room and make an impact on how your company is perceived by your staff and your clients.
How Feature Walls and Ceilings Uplift an Office
By creating a feature wall or ceiling in an office you can highlight the focal point and make the room more interesting and energetic.
There are so many materials, colors and special effects possible to create an eye-catcher or wow-element in your office. In order to design an exclusive feature wall, all the different materials can be stitched together.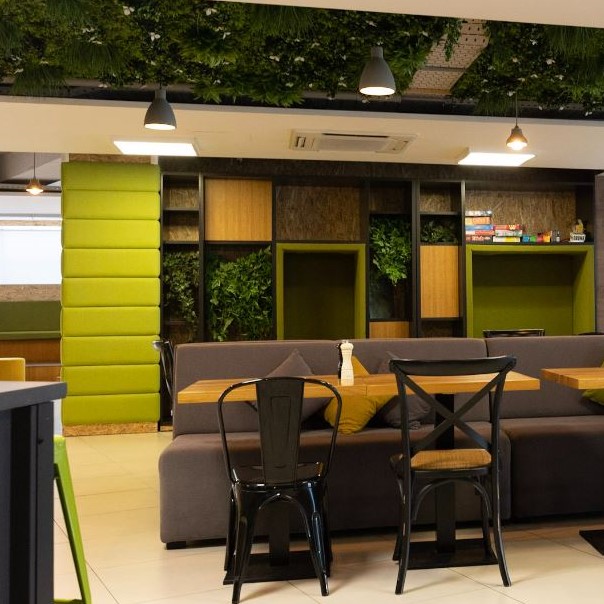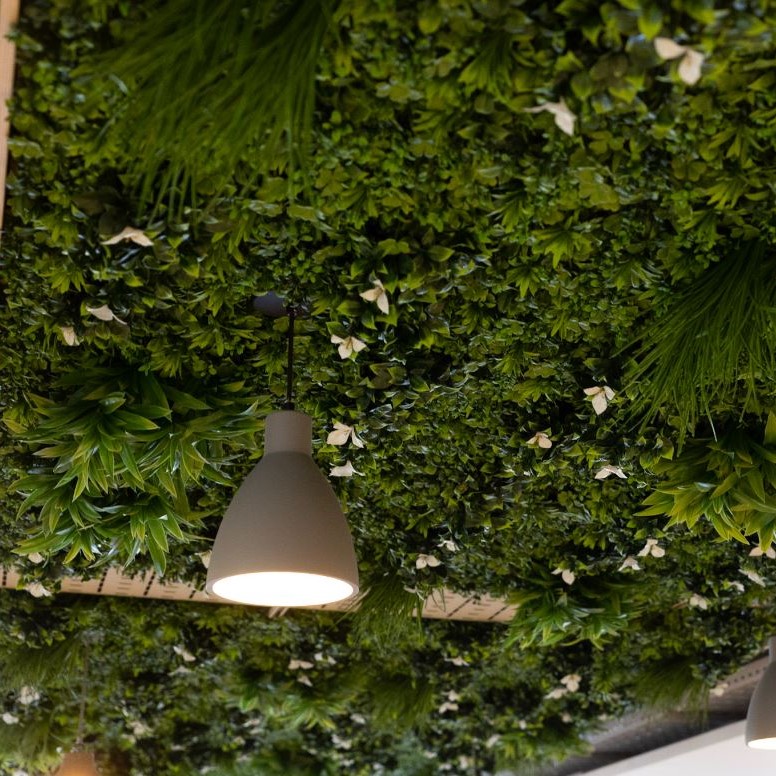 Depending on your concept and preferences, we can use several different design elements and materials and combine them into one wall or ceiling. Also, a brand identity concept can be expressed in your feature wall, whether by comprising the colors of the brand or by using elements related to the brand logo. In this case the features are expressed by using material, not by using imagery.
The distinctive aspects of these walls and ceilings are not only decorative but functional as well, like using padding for both diminishing sound transmission and decoration. Feature walls can make a room larger, by working with mirrors for instance, or make a long room feel less like a corridor by using separators.
Create Your Feature Walls or Ceilings with Design Hub
Obviously unique feature walls and ceilings always need to be designed, they are not in stock. You can choose from a large variety of different materials, like marble, parquet, mosaic, moss, plants, mirrors, glass or anything else, colors and elements.
In our store and showroom we have them all on display, our professional team will advise you and help you compose and realize your unique wall or ceiling.
Let your office stand out and take advantage of our expertise and one of a kind service that you will not find anywhere else in Malta!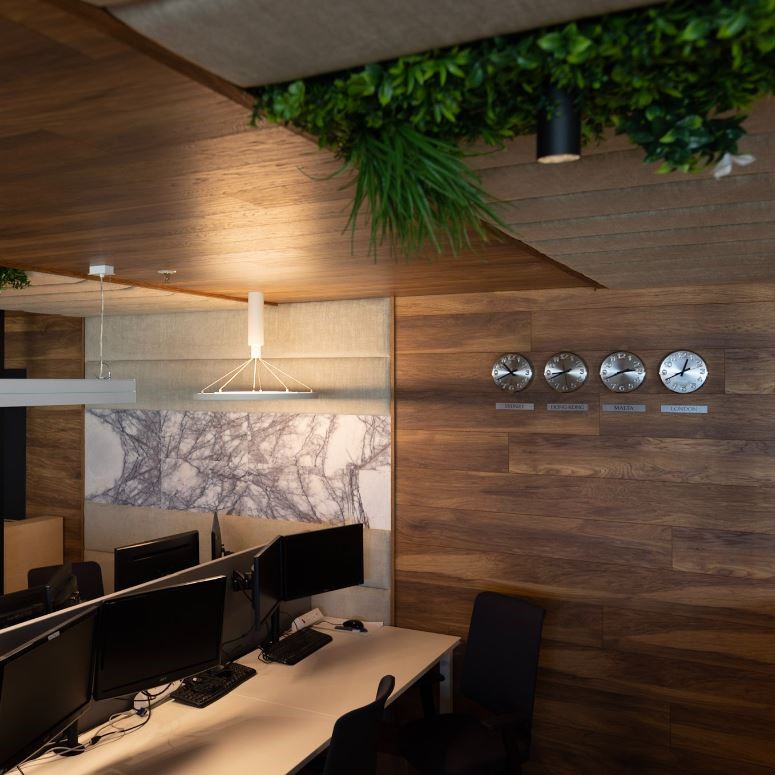 For more information about office feature walls or ceilings, contact us now or visit us in our Store and Showroom.