In addition to our living environment, we normally spend most of our time in the workplace. Our workspace, often the office space, must therefore not only have a pleasant atmosphere, but above all be functional. Depending on the desired furniture components and style, we offer a huge selection of office furniture in our store. But if you have a specific idea that you like to realize, some furniture can also be customized.
Advantages of Customized Office Furniture
At Design Hub store we have a big range of items of office furniture in the store that can be custom designed to make any space more functional, more acoustic or more private and in the end also more pleasing. Every item can be done in many different finishes, like spray or timber finishes, steel or anything you can imagine.
Here are just a few examples of the pieces we can customize:
We create custom elements that fit on all sides of desks or all centers of desks or on the ends. This will help both privacy and aesthetics.
Other items are storage facilities, lockers, built-in units or elements that fit to the sides of desks and contain storage space.
There can be even custom pieces that come out as a unique feature for a particular client and office, also made of a particular material.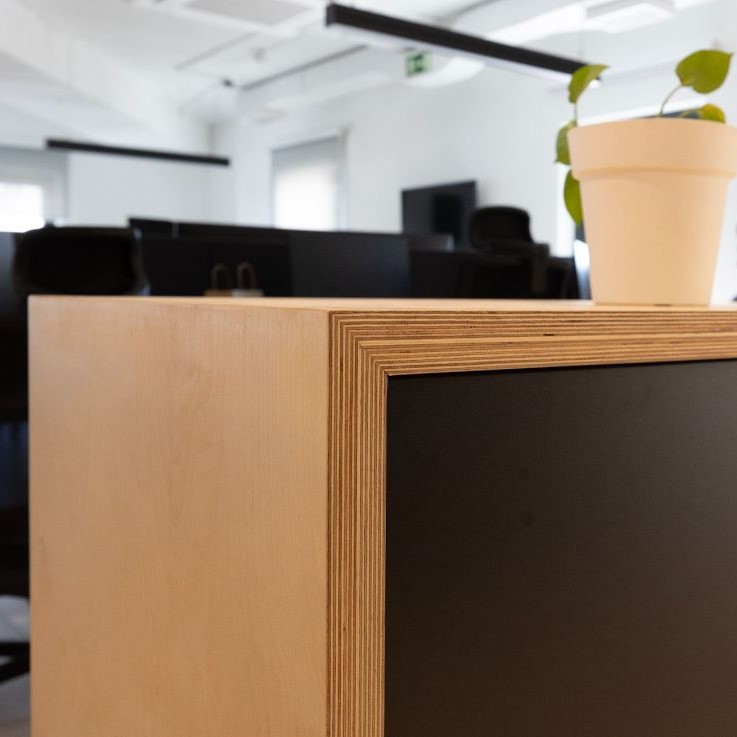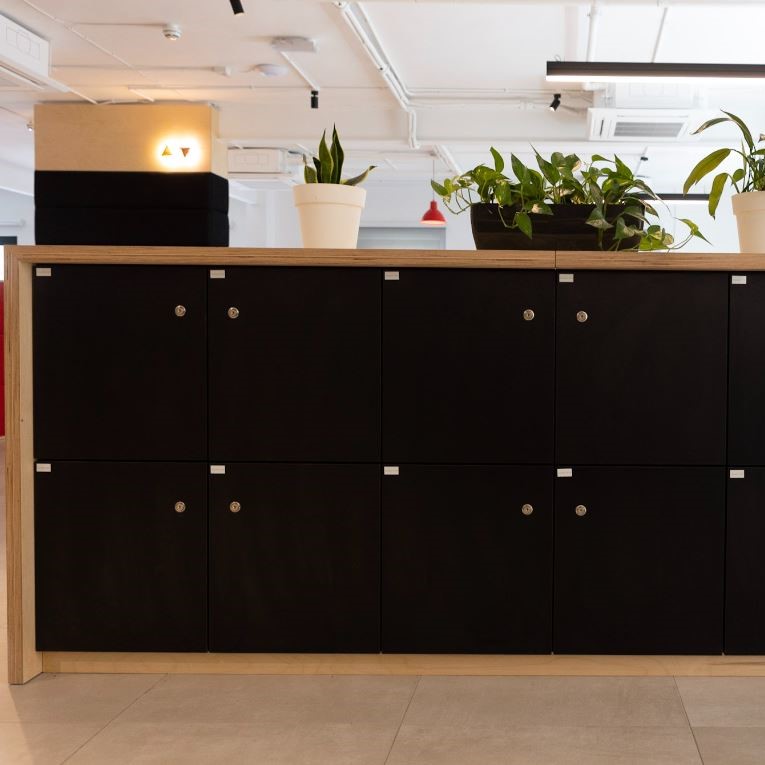 Further great elements are storage units on wheels that can move around in the office and used also as a preparation area for coffee etc. These mobile, space saving components are perfect to add an extra function or create an extra space when needed. When not used they can be tucked away or integrated in another piece of furniture.
With storage units built to the space needed, for example even within a full opening from wall to wall, you can increase your storage capacity not only taking full use of the space but also esthetically enhance the appearance of the unit and the space.
We can provide tailor-made tables and desks, for example, if larger sizes or the use of specific materials is needed. They could also be foldable from the wall without legs, saving space and being part of your concept or design.
You also have the option to get custom seatings, which can be done in the same materials as used for the acoustic padding, according to your shape and space requirements.
Having a mix of all these custom elements which then can be cladded or wrapped in materials that are used in different aspects of the office will create that design consistency throughout.
Create your Custom Office with Furniture from Design Hub
We do not have a catalogue, but you have a choice between several groups of materials, each for certain pieces, that can be designed around your brief and your project.
Once you're starting to use these several groups of materials in the open plan office you can include them in various types of custom pieces,  pieces like in desks, ceilings or walls and  you can even follow through in the kitchen with that touch. This creates a lot of consistency within the entire office and within the brand representation.
As part of our custom-made furniture, we can integrate a specific material, such as parquet or veneer, into the furniture and also into the wall or ceiling as a mix of materials to give a warm touch to the office.
The experts at Design Hub store are ready to guide you on how to reach a consistent design throughout your office with customized elements. They give a serious attention to detail and can advise you in order to help you to provide a pleasant work space to your employees, be it in terms of functionality or aesthetics.
Should you have a specific concept, our team of designers in the Design Hub Studio are at your disposal to design a fully customized office space adapted to your ideas and requirements.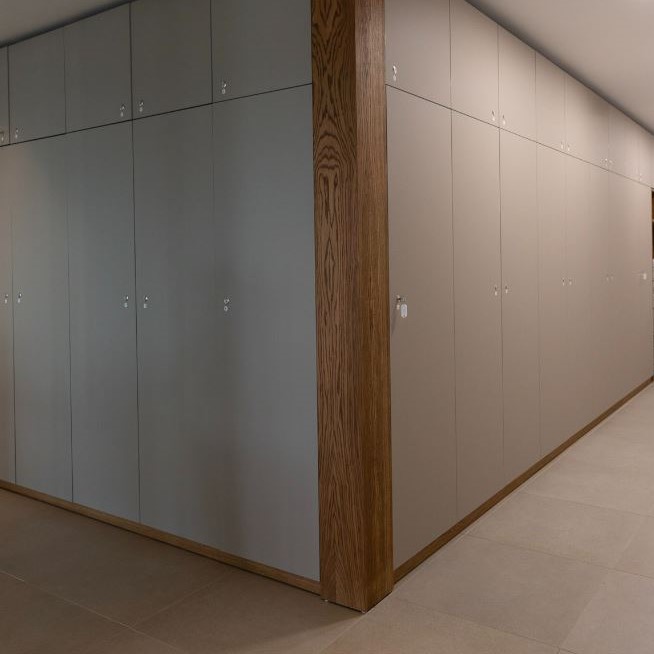 For more information about office custom furniture contact us now or visit us in our Store and Showroom.