The majority of us probably spend most of our time at the workplace. Our workspace, often the office space, therefore should not only have a pleasant atmosphere, but above all be functional. Depending on the desired furniture components and style, we offer a huge selection of office furniture and accessories. We can deliver the furniture made to measure and adapted to the client's needs.
Advantages of Versatile Office Furniture
At Design Hub we offer quality office furniture from our supplier König-Neurath. The long-established German company is a one-stop-shop when it comes to office furniture. They provide a huge range of rather minimalistic but versatile pieces customizable to any style.
We offer a wide selection of different units like simple pedestals, desks, all accessories needed for the desks, such as monitor arms, cable trays for wiring and more. Our desks are designed  in a minimal and user-friendly way providing easy access in plugging and wiring, and at the same time these are hidden. With König furniture we are cutting edge in the field of mechanics and functionality.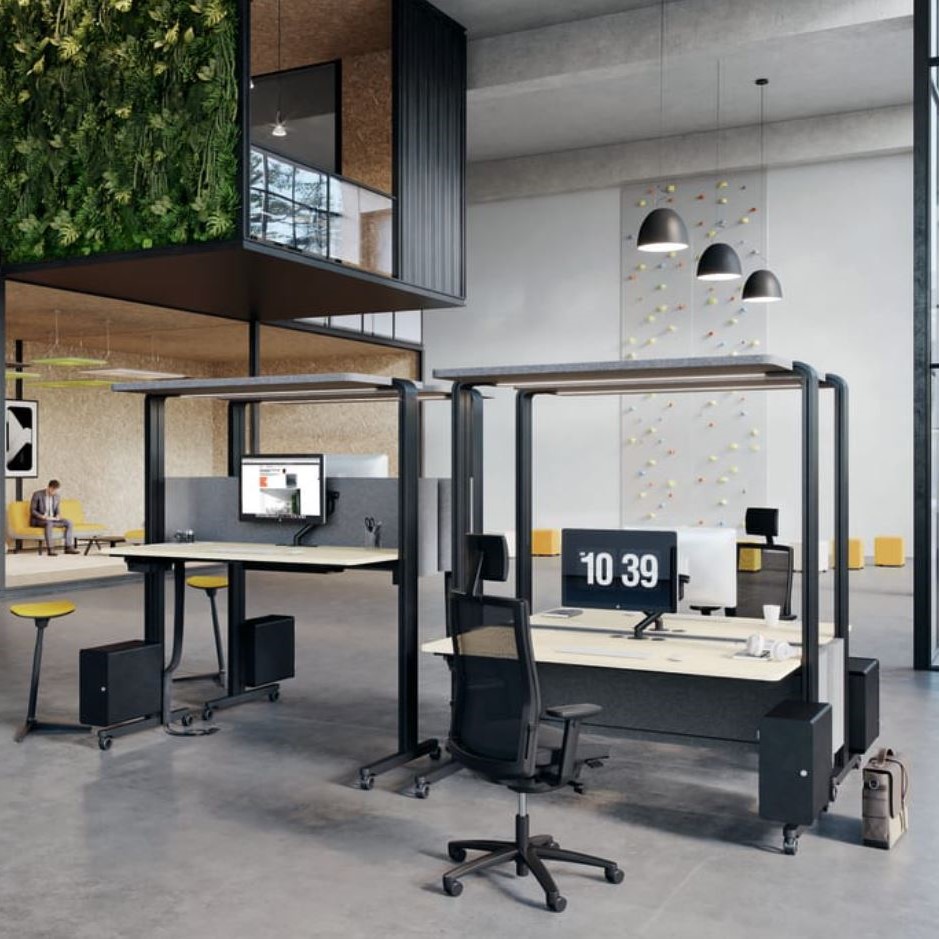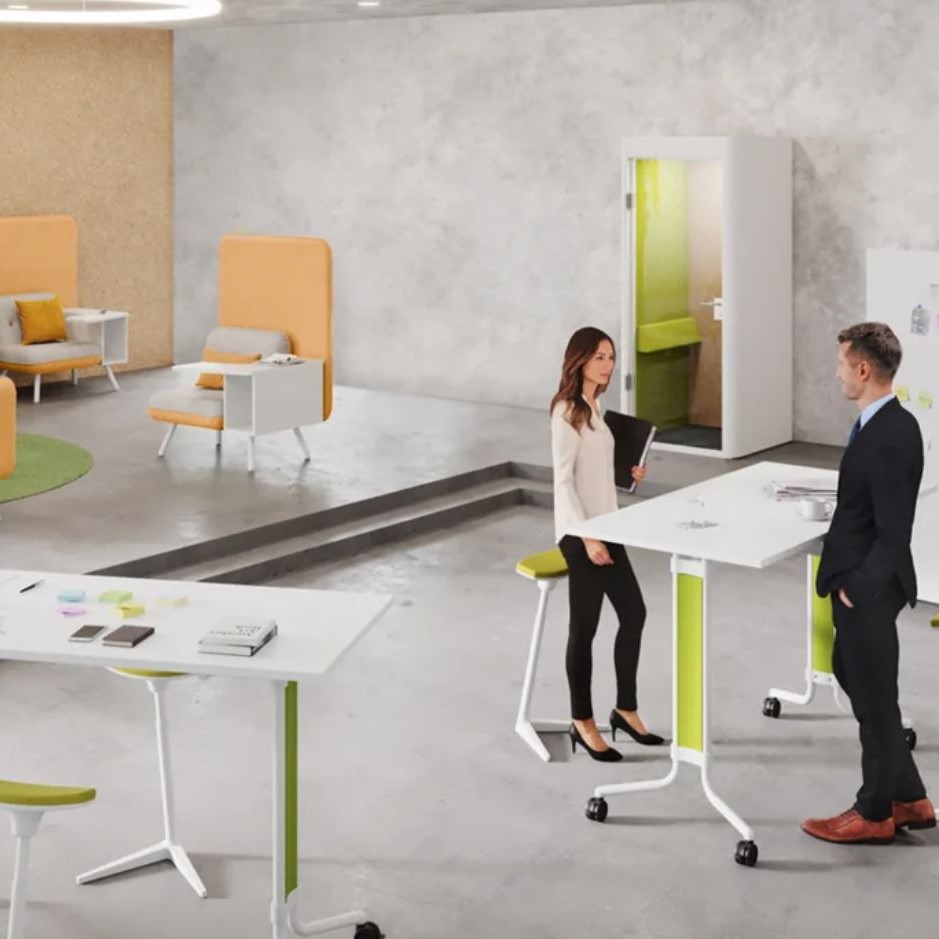 Furthermore we provide different pods or booths that can be placed in an open plan space and even taken with you when you have to move. Single pods like phone booths for instance, double booths and even complete board rooms can be created as a glass block with its own seating and AC.
The seating furniture, like sofas for breakout areas, dining areas etc. can be used in different ways. They are available in a large selection of materials, colours and finishes. This also applies to all other items and gives you the possibility to have consistency throughout the office. The same material can be used within the phonebooth, within the acoustic screens of the desks and also in the breakout and dining areas with its dining components and sofas.
Our huge selection of office chairs includes the diverse seatings needed in the entire office space, they can be ergonomic and adjustable. You can as well choose from a variety of boardroom tables in various finishes and sizes.
Create your Office with Furniture from Design Hub Store
At Design Hub you can buy all office furniture and all fit out from this brand and create the pleasing space you wish. Then we can integrate our other elements like carpentry or paddings with moss or lighting to help you create the full concept needed for your office.
The pieces of furniture are offered in different price ranges, from moderate to high end. All items are customizable, everything is made according to order, nothing is from stock.
Visit us in the store to discover the selection we can provide. Our helpful team is eager to assist you in making the right choice.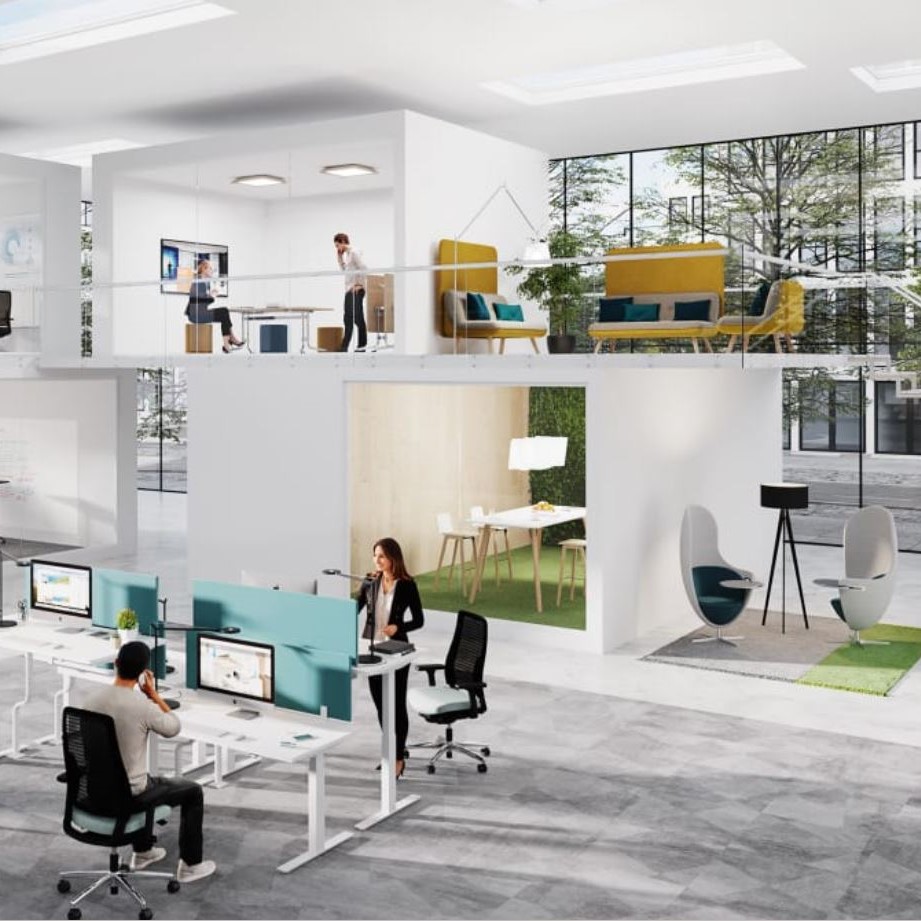 For more information about office furniture contact us now or visit us in the Store and Showroom.