When we talk of green walls, whether for residential and commercial use, the main idea of having them is to create an intense atmosphere of greenery and foliage. Green walls have become a well-known option to most of our clients.
Find your Perfect Green Wall at Design Hub Store
Whether you're looking for a decorative green wall product for your home, an eye-catching display for your workplace reception, or a high-impact product for a commercial project, we are ready to listen to your unique needs and help you make the right choice.
Our team in the store is always happy to walk with you and help you choose the suitable green wall depending on your likings and purpose of it, making sure you get exactly what is best for your specific and unique need.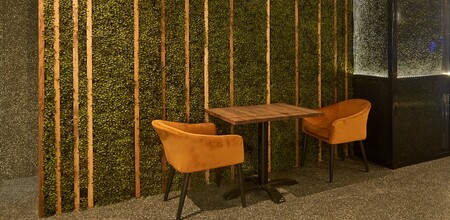 Artificial Green Walls
Artificial green walls are attractive, low-maintenance and affordable green wall products that you will love for years to come.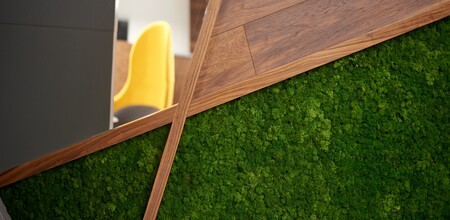 Moss Walls
A moss wall is an interior or exterior arrangement placed against a wall and decorated witheither preserved or living moss or even a combination of the two.
Benefits of Green Walls
Plants and Greenery and plants can uplift the natural atmosphere of your environment and at the same time they provide calming, stress reducing effects.
You can have a few plants in pots, but It's obviously more difficult to maintain something which is natural on a big scale.
The moss walls we offer have the ability to fit in any space that has conditions under which a living wall isn't feasible. If you have an empty wall in a room of your house and you are in need of spicing it up, then you can never go wrong with a beautiful moss wall.
It's fun to bring in this green if you want to make a whole wall or ceiling or have parts where you mix with other materials. This can be done even with colors and delicately made flowers to look as realistic as possible. It will enhance the environment for whoever is using it and for whatever reason it's used for.
Of course green walls can also be used outside. The good thing is that they need no maintenance except just washing or watering them with a pipe.
In most cases you will find artificial green walls being used for internal walls as they need less maintenance. But sometimes they also are used outdoors. One of the most common reasons to decide for that is an environment that is not suitable for living or natural green walls to survive. In this case an artificial green wall is a good option to beautify an outdoor space that would be impossible to have natural green walls. An artificial green wall is a vertical garden system made up of interlocking panels of fake plants. High-quality artificial green walls are lifelike, low-maintenance and long-lasting.They are made of high-quality and UV-tested synthetic materials, so that they can stay beautiful for years.
For more information about green walls contact us now or visit us in our Store and ourShowroom.